Non-Domestic Energy Performance Certificates (EPC)
Since the 1st October 2008 all Commercial (Non-Domestic) Properties require an Energy Performance Certificate (EPC) when being sold or let. This is a legal requirement which is being enforced by Trading Standards, with fines of up to £5000 for non-compliance.
An EPC can provide details to include:
An inspection of your building's construction, use, orientation, heating, air conditioning, hot water systems, lighting and controls.
A copy of the certificate which will also have been lodged through our accredited body with the accompanying recommendations report.
Commercial Properties range from; offices, warehouses, factories, retail units, public houses, nursing homes, cafes, residential homes, court buildings, theatres, cinemas, prisons, hotels, hospitals, clinics, libraries, museums, galleries, schools, colleges and universities.
Note-An EPC is required BEFORE a property is placed on the market
Commercial EPC Exemption-Situations where an EPC is not required:
Commercial Energy Performance Certificate's are not required to be produced for the construction, sale or rent for: places of worship, temporary buildings, stand-alone buildings with a total floor area of less than 50m2 that are not dwellings or industrial sites, workshops and non-residential agricultural buildings with 'low energy demand'
EPC's are not required on sale or rent for buildings due to be demolished.
This can be demonstrated by having the relevant planning permission or evidence thatplanning permission has been applied for.
Two Tone Sustainability can offer this service at a highly competitive rate and
reduce costs further with multiple buildings awarded.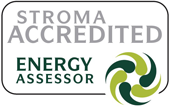 If you require any further information,
or would like to discuss how we can help your organisation,
please contact Two Tone Sustainability at your earliest opportunity.